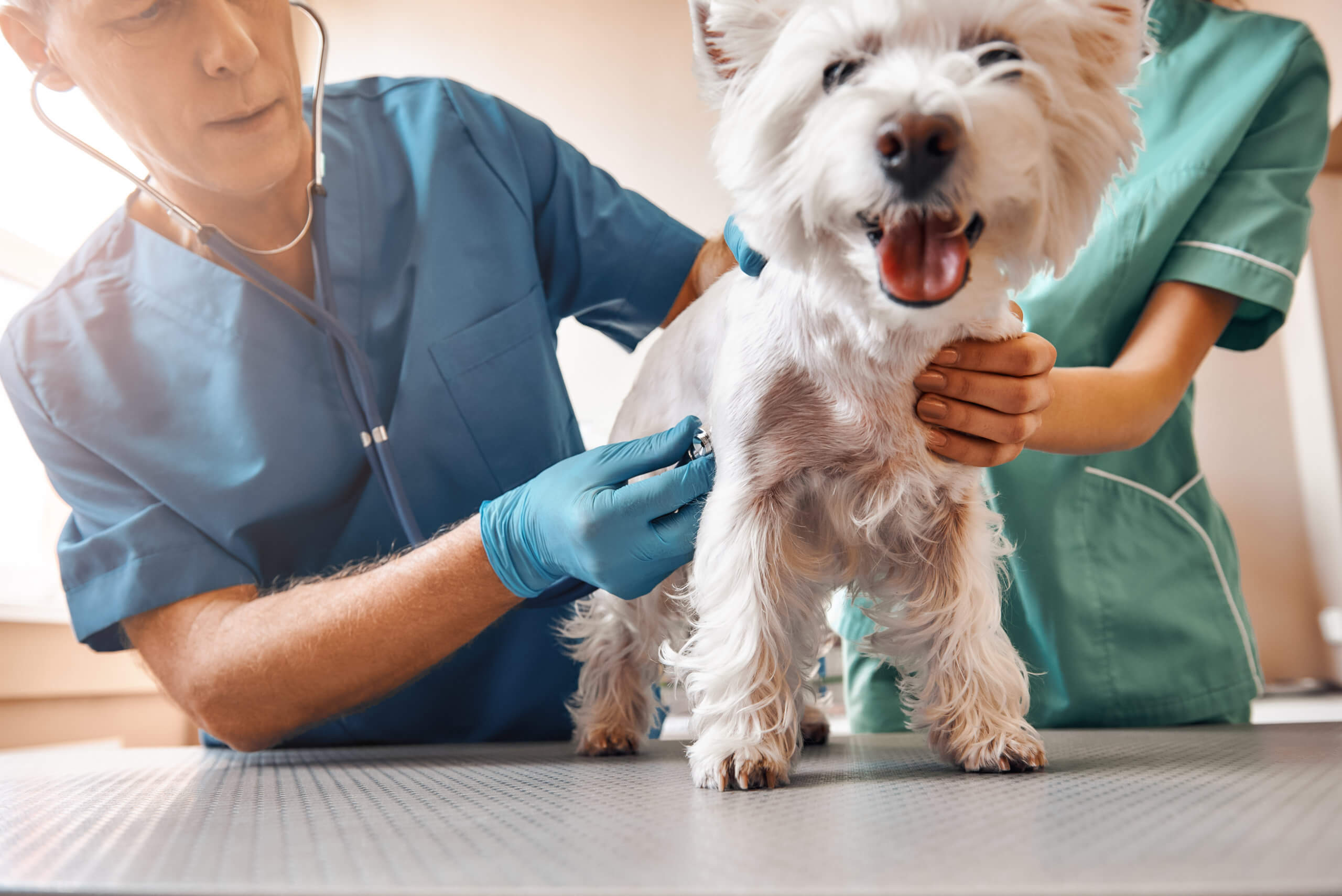 We strive to promote healthy lifestyles and prevent illness whenever possible. The time and effort invested in wellness programs have rewards for both pets and owners. Our wellness programs are designed specifically for your pet and include a comprehensive physical exam, internal parasite testing, vaccination program, heartworm and flea control, and specialized blood tests for all life stages.
Your pet's health is always our number one priority, which is why for most pets we recommend annual wellness exams to ensure that your animal companion remains in good health. If your pet is a senior–over seven for dogs, over nine for cats–we strongly suggest twice-yearly exams and blood screenings. That's because pets age more rapidly than humans, meaning disease and illness develop faster as well.
Prytania Veterinary Hospital's veterinarian-performed physical exams comprehensively assess every aspect of your pet's health.
Wellness exams typically include:
Ear exam
Eye exam
Dental exam
Skeletal exam
Reproductive system exam
Internal health evaluation
Neurological evaluation
Cardiovascular evaluation
Nutrition consultation
Behavior counseling
Taking care of your precious pet's health starts with a thorough veterinary exam. To schedule an appointment for your pet, call us at 504-899-2828.
Vaccinations
Vaccinating your pet is a very important way to protect his or her health. In addition to preventing life-threatening illnesses, vaccinations can prevent diseases prevalent in wildlife and those that can be transmitted to humans. It's important to start administering vaccinations when our pets are puppies and kittens because their young immune systems are still developing and need protection to stay healthy.
While any medical treatment involves some degree of risk, in the case of vaccinations, the benefits far outweigh any potential side effects. Adverse reactions are rare and usually mild and short-term when they do occur.
Which vaccines should your pet have? There can be a lot of confusion surrounding which vaccines are best for your pet. Your Prytania Veterinary Hospital veterinarian can advise you about which vaccinations are required or recommended for your pet based on age, health, and lifestyle as well as local law.
It's also important to note that even pets that live primarily indoors should be vaccinated, as they can still be exposed to a disease.
Canine vaccines include:
Rabies
DA2PPV – Distemper, Hepatitis, Adenovirus 2, Parvo and Parainfluenza
Leptospirosis
Bordetella
Lyme vaccine – is recommended for pets that travel to high-risk areas.
Canine influenza – has not been a problem in our area, however, it is required by some doggy daycare facilities. Please ask us about this vaccine if your pet goes to daycare.
Feline vaccines include:
Rabies
FVRCP – Feline Viral Rhinotracheitis, Calicivirus and Panleukopenia
FeLV – Feline Leukemia Virus – the use of this vaccine depends on your cat's indoor/outdoor lifestyle.
For more information or to schedule an appointment, call us at 504-899-2828.